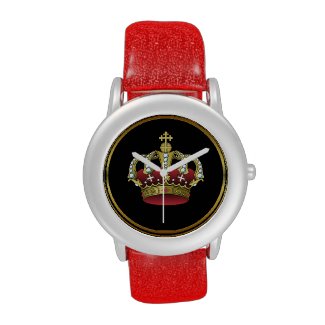 Crown Wrist Watch
by
elenaind
See other Crown Watches at
zazzle
Product Details
Glitter
Let your glamorous side out with the small-face stainless steel and glitter strap watch from eWatchFactory. Customized the face with your designs and name and then choose a pink, silver, or red glitter strap for a watch that really shines!
Customize with your photos, artwork, and text.
Pink, silver, and red glitter strap styles available.
Stainless steel face with three-hand quartz movement.
Water resistant to 30 meters.
Meets or exceeds all US Government requirements and regulations for children's watches.
Powered by battery (included).
About the Design
Elegant and precious watch to choose in many styles and colors

Created By elenaind :
Gaeta, Latina, Italy